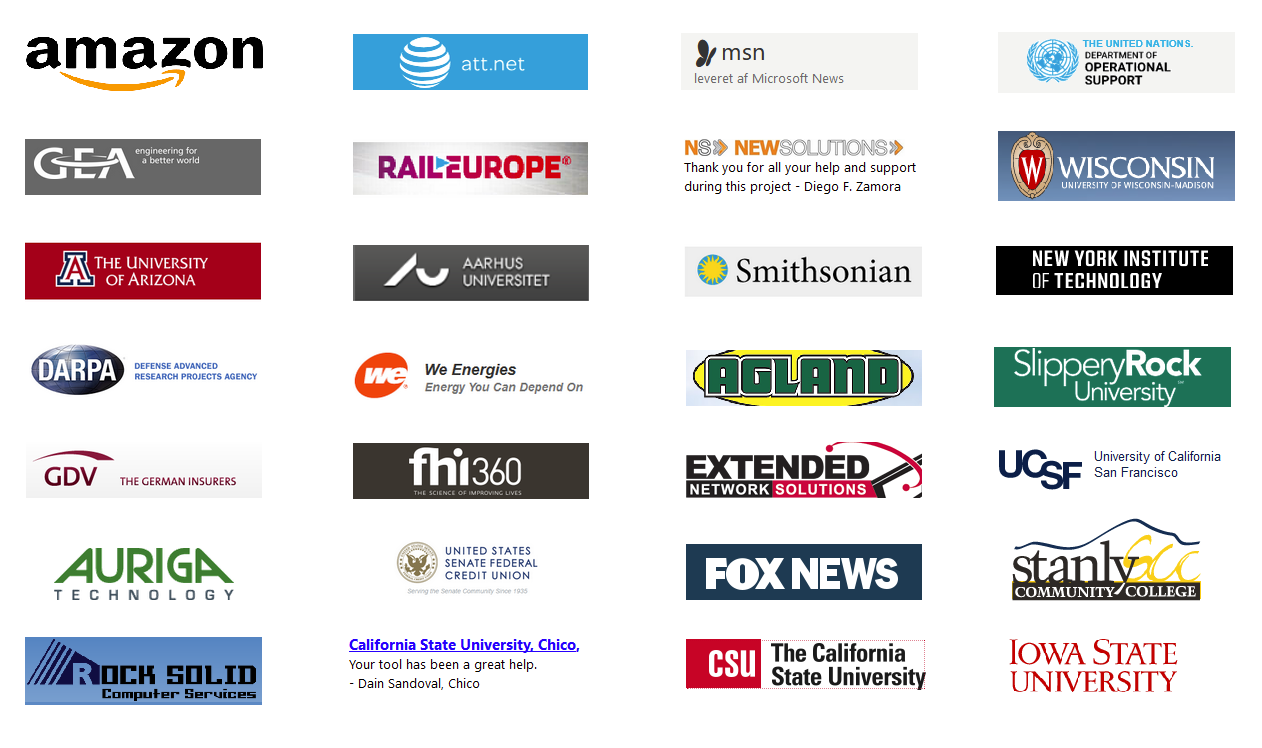 ---
Customer Statements
September 7 - 2019
Just finished migrating all in our sales staff to Azure with USMTGUI 10.21 .1903. What a relief.
UnBElievable how much panic this plan brought about, until people realized their desktop is just what it was before.

Janine Marchese | Azure Migration coordinator | Milan

---------------



February 1 - 2019
Just wanted to check in and let you know we're loving the software.
USMTGIUI and User Profile Central (UPC) is making PC Replacements a breeze.

Paul Harrison | Network Administrator | The Willamette Valley Company

---------------



October 8 - 2018 - USMTGUI - My life saver!!
Done!
Over the last 5 months we replaced over 6000 PC's, moving from Windows 7 to Windows 10 1709 and later 1803.
All primary user profiles on the PC's were migrated to a network share for safe keeping and back again on the Users new PC.

Apart from a few cases - and thank you for your assistance on those Thomas - they all went smooth. We avoided this process for over a year because we couldn't figure out how to handle the user data...

A great thank you from us here

John G. Schaefer | USAF Operations Branch

---------------



The progammer
I had the chance to be in "the middle" of a 6.600 Domain migration in 2017 where we used USMTGUI.
Great fun and good bug findings in there for me too.

Management concluded something like 6.000-10.000 IT supporter man hours were saved.
That and the smile on users faces when they can just go back working right away, I like :-)
/Sam

---------------